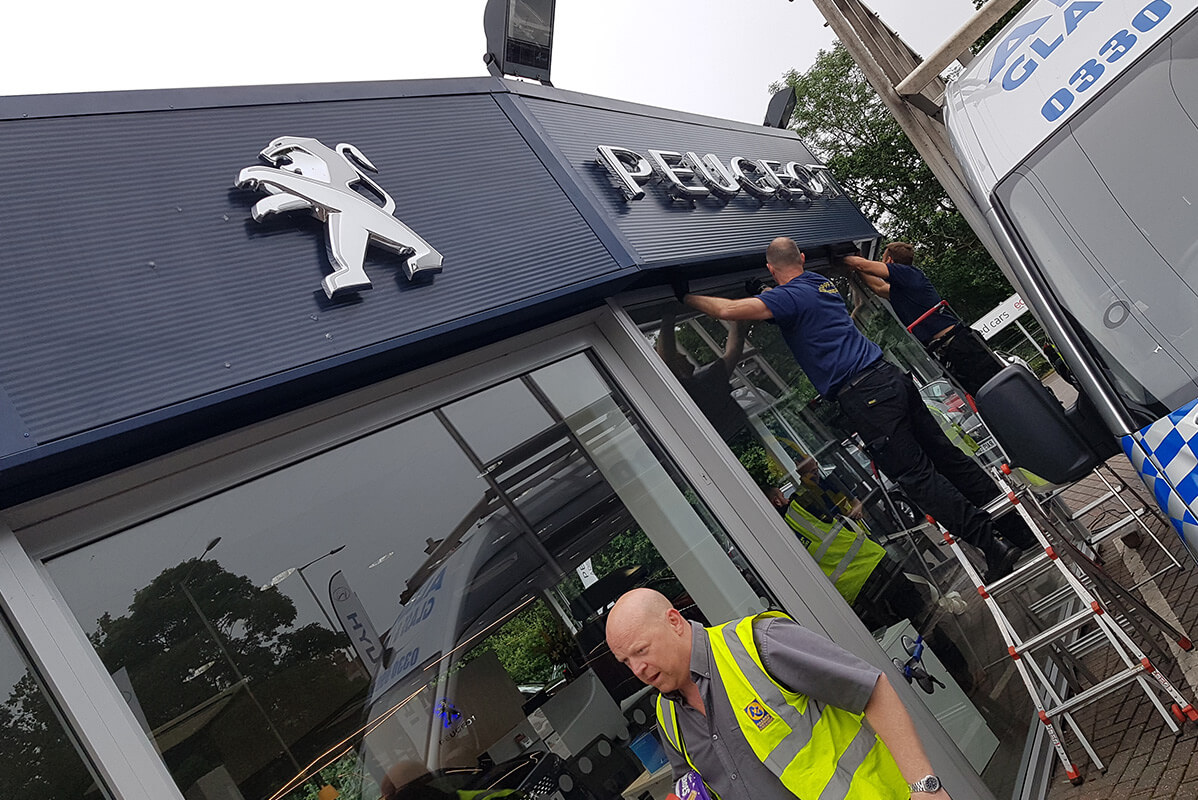 large glass panels for Peugeot showroom
A car dealership in Wokingham recently had a window cracked and fragmented.. This was particularly in need of fast repair as it was right next to the main entrance. Fortunately, Allder Group scrambled, bringing all the team. All hands were needed on deck to fit the particularly large piece of glass. The car dealership staff came into work and watched as the team worked like a well-oiled machine to remove the existing pane and fit the heavy new window.  Normal service was resumed before the first member of the public even arrived.   
allder love to help. please Get in touch by telephone on 0118 989 2613 or click the button.
Latest Projects