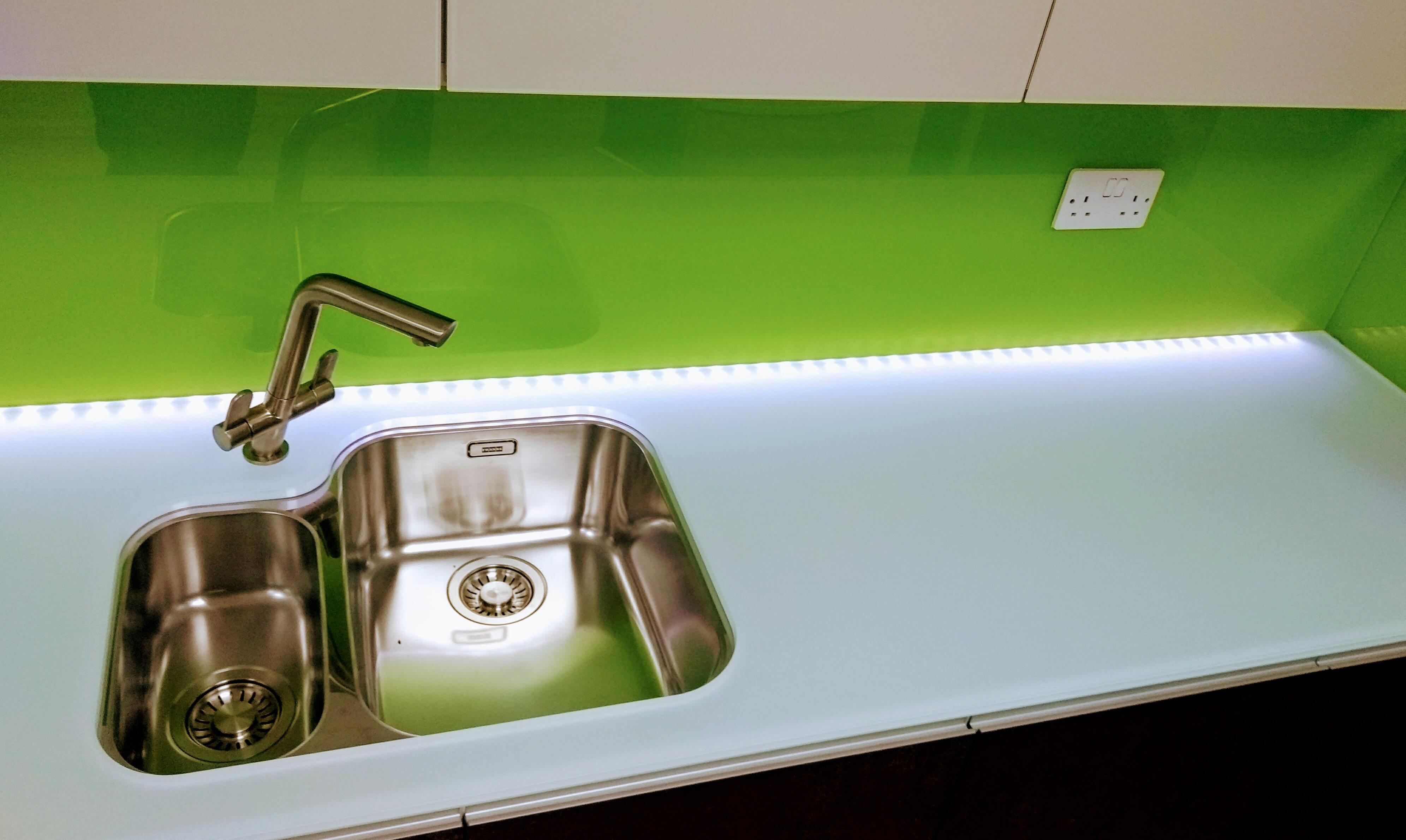 splashbacks
Glass splashbacks are both practical and look 'top end' amazing.  They are easy to maintain and come in a range of colours, finishes and designs.  The latest trend is to use LED light strips to give that extra level of sophistication. We recommend coming in to our showroom to have a good review of what is possible.  As a first stage,  experiment with our online splashback designer to get a good idea of how your kitchen will look.
Our splashback designer allows you to load in a picture of your kitchen and paint in different colours from our RAL colour range. Let us know which one meets your requirements, the dimensions and we can have it made up for you.  Then you can self fit or we can provide one of our installation team.
worktops
There is something special about glass finished worktops. Not only do they look superb they have no surface degradation over time. Impact from hot pots and pans will have no effect as they are heat and impact resistant. This means a lifetime of looking like the day the worktop was installed. 
As well as the hole for the tap mixer, we can provide cutouts for most sink, hobs, cooker shapes. A nice style feature is built in drainage grooves.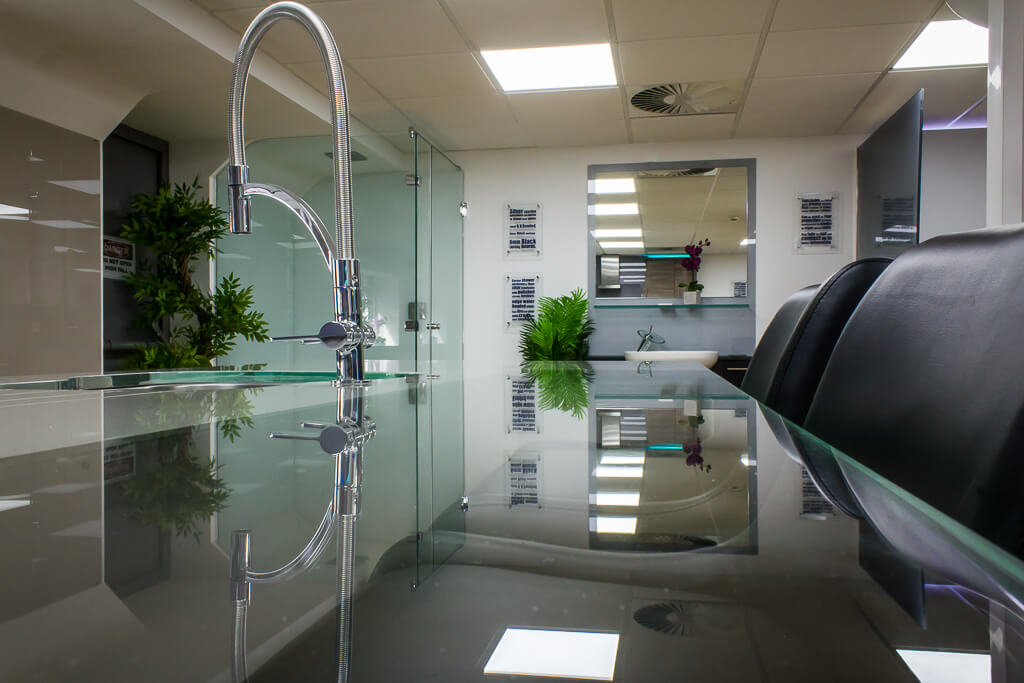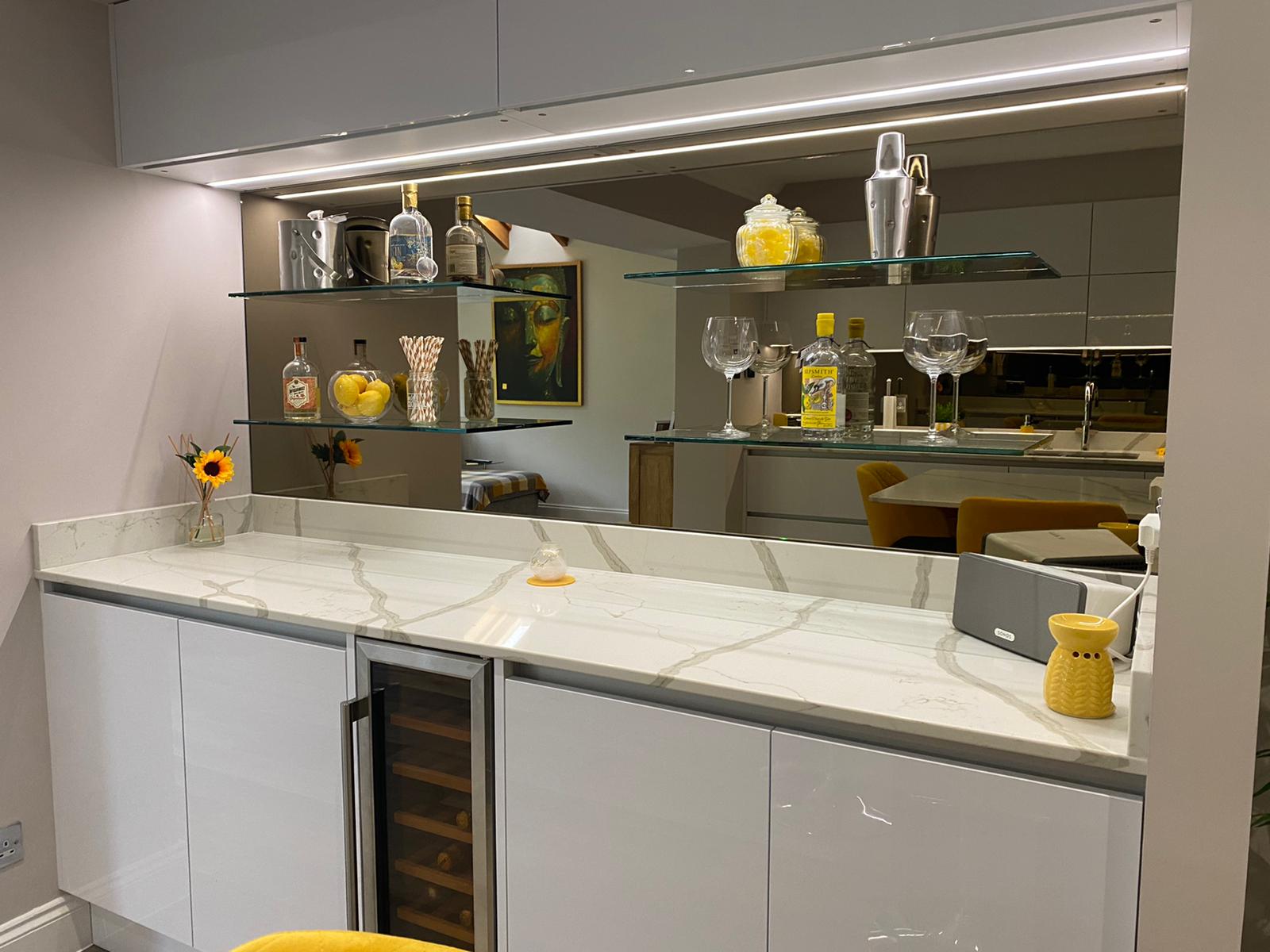 Your design
We believe that your kitchen should fit your lifestyle. This is why we offer the opportunity to customise and personalise all aspects of your splashback from its colour to its shape.
Allder have a fantastic range of interchangeable coloured glass splashbacks in our Wokingham showroom for you to experiment with. These include LED lit sink areas as well as sparkle and clear glass panels to determine your ultimate look.
Once you've chosen the splashback for your kitchen, decide to self fit or book one of our  highly skilled team.  
allder love to help. please Get in touch by telephone on 0118 989 2613 or click the button.